Songs from the Apricot Tree - New Release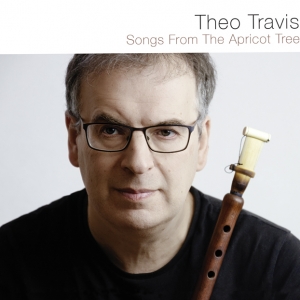 Theo is excited to announce the release of 'Songs from the Apricot Tree', his eleventh solo album. It is an eclectic mix of music featuring the Armenian duduk, an ancient instrument made of a single piece of wood from the apricot tree. Recorded, mixed and mastered during lockdown, the album was recorded mainly in Theo's own recording studio at his home, but with an international array of guest contributors – a percussionist from Venezuela, guitarists from the USA and South Africa, and some prestigious guests including King Crimson's lead singer and second guitarist Jakko Jakszyk, Big Big Trains's lead singer David Longdon and Theo's bandmate from Soft Machine guitarist John Etheridge.
'Songs from the Apricot Tree' features original material combining meditative improvisations, songs, electronic textures and hypnotic drones all with the beautiful and mysterious sound of the duduk as the lead voice. Theo not only plays the duduk on all tracks which he has been studying for the last couple of years, but saxophones, flutes, piano, electronics, and keyboards. The album also includes imaginative re-workings of the song 'Brilliant Trees' by David Sylvian (who Travis recorded and toured with) the Peter Gabriel track 'A Feeling Begins' and the Gong track 'Magdalene'.
Pre-orders will open here on 20 April 2021
Release date – 20 May 2021
General release date (Amazon/Burning Shed/Bandcamp etc) – 1 June 2021
Gallery of Executive Producers
The new album 'Songs From The Apricot Tree' has only been possible because of the financial support of some very special people. And here they are. I am very grateful to each and every one of them for their help in making this CD release a reality.