Songs from the Apricot Tree
The latest release from Theo Travis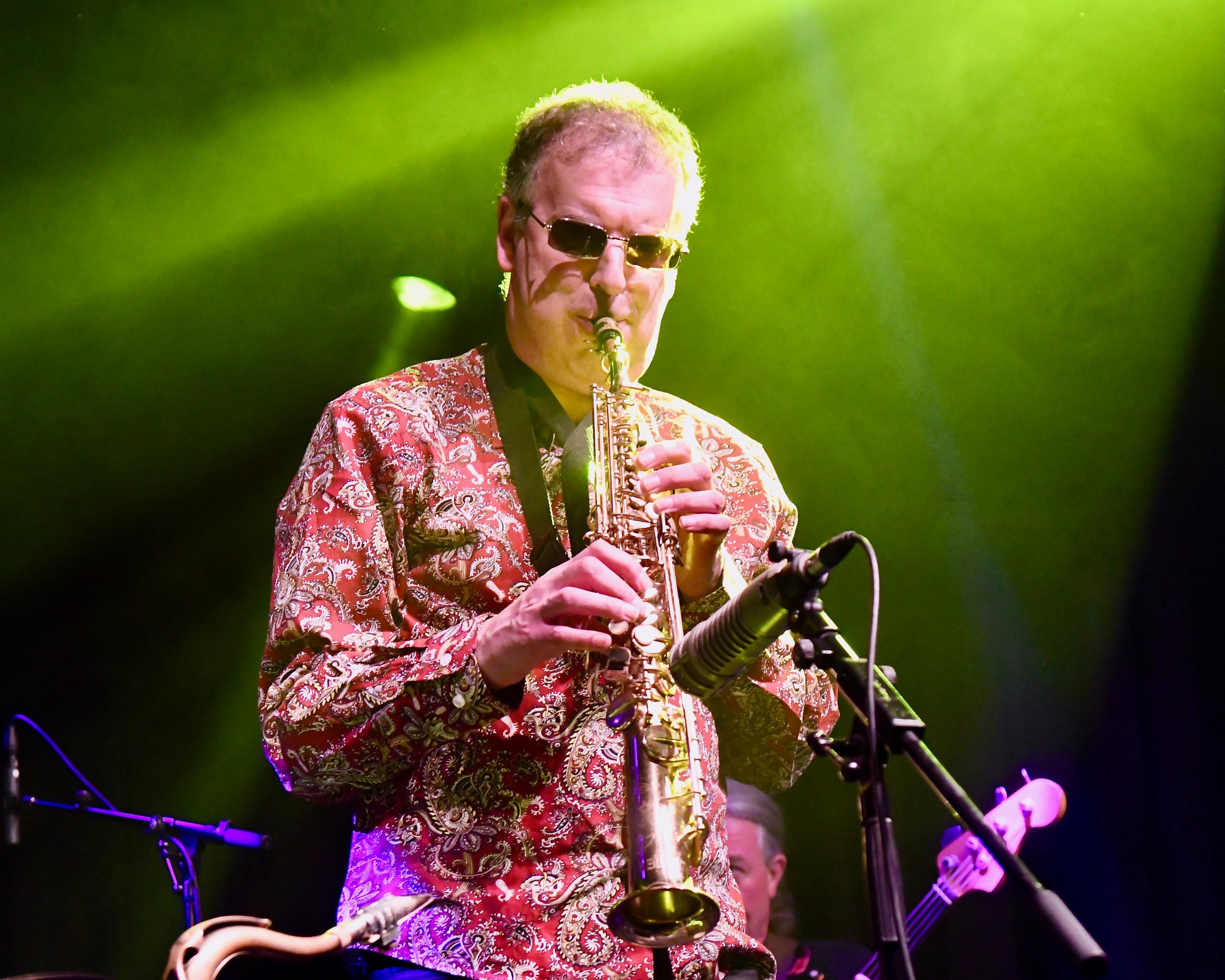 Theo's 2021 Roundup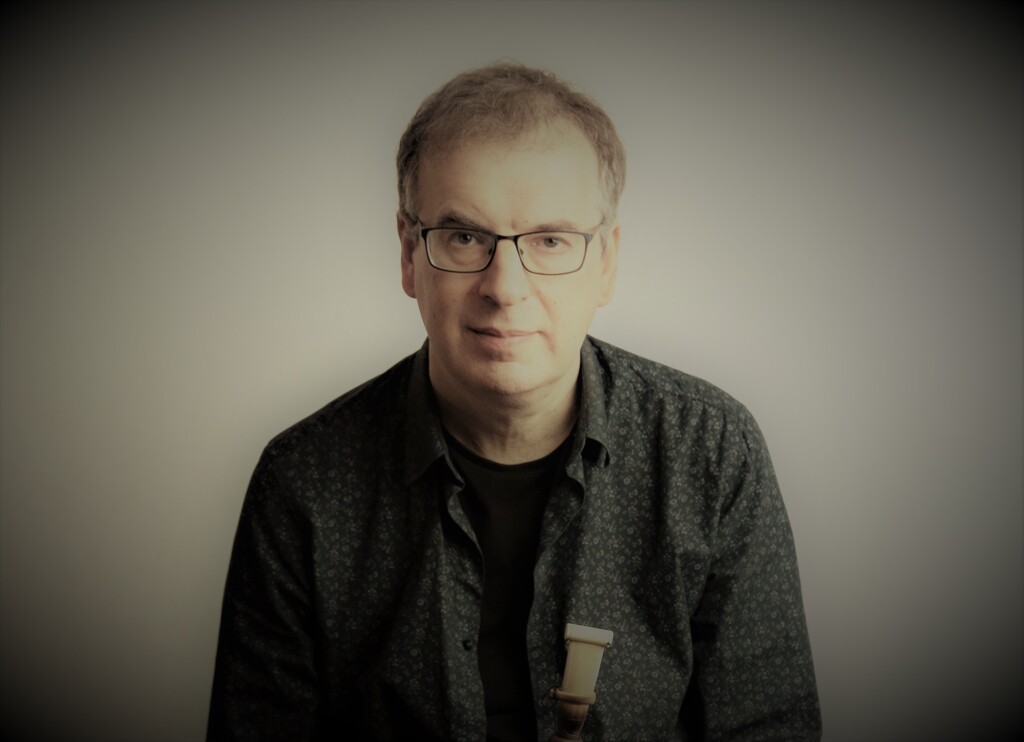 Well…that was another weird one. The pandemic stopped nearly all touring and most gigs in 2021, but I did manage to play some gigs, mainly with Soft Machine which were great to do. We had a triumphant gig at the 100 Club in London in September, and then in October managed to salvage some of our European tour, including gigs in the Netherlands, Luxembourg, Germany and Austria. It was fantastic to be out on the road again with Soft Machine playing to live audiences and people were grateful and enthusiastic. 2021 saw the retirement of legendary Soft Machine bassist Roy Babbington and the official replacement of Fred Thelonious Baker, who has been doing a great job.
During lockdown John Etheridge and I have been composing some new tunes for Soft Machine, and we hope to go back into the recording studio sometime in 2022 to record them.
April 2021 saw the release of my eleventh solo album 'Songs From The Apricot Tree' which was quite a departure for me. I actually play little sax and flute on the album as it highlights the exotic and very special sound of the Armenian duduk, an ancient woodwind instrument with a large double reed. It is not really a jazz album, or a progressive album or an ambient album – but it does incorporate elements of all three. It also has three vocal tracks. Various guests contributed with their incredible talents to the album – Jakko Jakszyk and David Longdon on vocals, John Etheridge on guitar and Dave Sturt on bass and mixing. David Longdon deserves special mention as he got so involved in the interpretation of the song he sang – a version of 'Brilliant Trees' by David Sylvian (who incidentally wrote to me congratulating me on this version saying 'it sounds beautiful'). David Longdon also helped make a video for the song, which he did enthusiastically and very quickly. I returned the favour by recording saxes, flute and duduk for David for his forthcoming solo album. It was a then a terrible shock and such awful news to hear of his sudden and very unexpected death in November. He was only 56.
'Songs From The Apricot Tree' received some great reviews and a very positive response generally – even making some best of 2021 lists (and taking the No 1 spot for PROG journalist Alison Reijman). I spent quite a bit of time working on my duduk playing and recording during the year, also recording a production music album ('Desert Stalker') and a one hour meditation track for Youtube – which has just passed 134,000 views.
During lockdown I spent much time recording, contributing to some excellent albums by Henry Parker, Alex Carpani and various production music albums – and collaborating with some great composers such as Paul Ressel, Andrew Kremer and Garry Judd. It was great to play a sax solo for Gary Kemp's solo album INSOLO. I also got to play with him and his band live in the studio for a couple of promo videos – which was really enjoyable.
Toward the end of the year I was involved in two other great recording projects. The first was a jazz with strings studio album by bass player/composer Ben Crosland who has arranged 10 of his compositions for a chamber jazz ensemble that includes players of the calibre of Alan Barnes and Steve Waterman, as well as lush and beautiful string arrangements. That should be coming out in 2022. Then I spend a couple of days up in the Yorkshire Dales with the prolific and wonderful Andy Tillison recording for the new studio album by progressive rock band The Tangent – in fact my eleventh studio album with the band!
A quiet Christmas and New Year at home for me, but hoping 2022 is better for everyone and looking forward to the rescheduled Soft Machine tours happening this year. I wish you all a happy, healthy year to come!
Theo
Songs from the Apricot Tree - New Release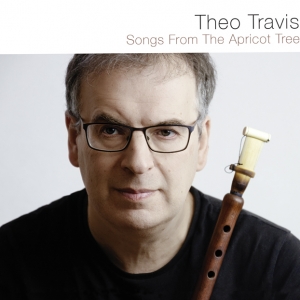 Theo is excited to announce the release of 'Songs from the Apricot Tree', his eleventh solo album. It is an eclectic mix of music featuring the Armenian duduk, an ancient instrument made of a single piece of wood from the apricot tree. Recorded, mixed and mastered during lockdown, the album was recorded mainly in Theo's own recording studio at his home, but with an international array of guest contributors – a percussionist from Venezuela, guitarists from the USA and South Africa, and some prestigious guests including King Crimson's lead singer and second guitarist Jakko Jakszyk, Big Big Trains's lead singer David Longdon and Theo's bandmate from Soft Machine guitarist John Etheridge.
'Songs from the Apricot Tree' features original material combining meditative improvisations, songs, electronic textures and hypnotic drones all with the beautiful and mysterious sound of the duduk as the lead voice. Theo not only plays the duduk on all tracks which he has been studying for the last couple of years, but saxophones, flutes, piano, electronics, and keyboards. The album also includes imaginative re-workings of the song 'Brilliant Trees' by David Sylvian (who Travis recorded and toured with) the Peter Gabriel track 'A Feeling Begins' and the Gong track 'Magdalene'.
Pre-orders will open here on 20 April 2021
Release date – 20 May 2021
General release date (Amazon/Burning Shed/Bandcamp etc) – 1 June 2021
Gallery of Executive Producers
The new album 'Songs From The Apricot Tree' has only been possible because of the financial support of some very special people. And here they are. I am very grateful to each and every one of them for their help in making this CD release a reality.