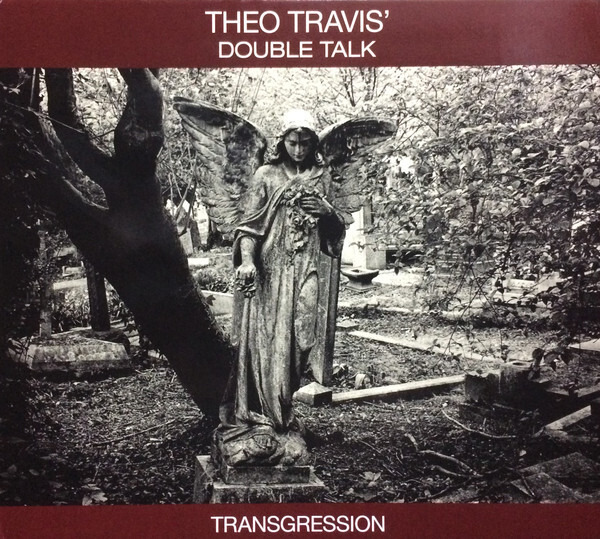 By ROGER FARBEY (All About Jazz)
The chiming notes of a very Mahavishnu Orchestra sounding guitar open the tension-rich "Fire Mountain" hotly pursued by Theo Travis' intense tenor sax soloing and coruscating axe work from Mike Outram.
A change of pace is heard in the title track, beginning slowly but gradually building-up in pace and volume, Outram's fuzzy guitar twinned with Travis' sax comprise the melodic driving force, all underpinned by organ from Pete Whittaker and crackling drums from seasoned percussionist Nic France. The pressure continues to build courtesy of a keen ensemble riff reaching a climax until it dies back into the opening reflective sax-led balledic theme.
"Smokin' at Klooks" is a steamy blues-fest, Outram's guitar channelling Peter Green's memorable solo on "Black Magic Woman" and Travis producing a light, bluesy solo on flute. The catchy "Song For Samuel" benefits from Travis' articulate tenor sax, conjuring-up the breezy feel of "Off The Wagon" as performed by one of his sax heroes, Tubby Hayes and more lithe guitar ensues from Mike Outram.
A sultry head introduces the slower "Everything I Feared" underlaid by an organ bass pedal line over which surfaces Outram's stinging guitar and a dazzling echoey flute solo from Theo Travis.
The only track not written (or co-written) by Travis is the wistful and deceptively complex "Maryan" by Robert Wyatt and Philip Catherine, which again spotlights delicate flute with organ accompaniment offering an example of exquisitely beautiful sensibility.
The stately-paced "A Place In the Queue" is replete with magnificent glissando guitar and soulful tenor saxophone over plaintive organ chords, but then gathers a head of steam just over halfway through with biting guitar and an ensemble passage leading back to the opening melody. The closing track is the short and pensive "The Call" clearly demonstrating that Travis' blues-inflected tenor can sound as good as it gets played slowly and with feeling.
Theo Travis really needs no introduction given his history of collaboration with music giants such as Robert Fripp, Gong and Soft Machine Legacy, not to mention the dozen recordings he's produced under his own name over the past twenty years. He has also contributed to various works by progmeister-extraordinaire Steve Wilson, who expertly mixed and mastered this album. Transgression will undoubtedly win many prog fans over to jazz and given the high quality of the compositions and superb performances all 'round, this album can justifiably be termed a cooker!
Track Listing: Fire Mountain; Transgression; Smokin' at Klooks; Song For Samuel; Everything I Feared; Maryan; A Place In The Queue; The Call
Personnel: Theo Travis: tenor sax, flutes, Fender Rhodes; Mike Outram: guitar; Pete Whittaker: organ; Nic France: drums, percussion
Year Released: 2015 | Record Label: Esoteric Antenna