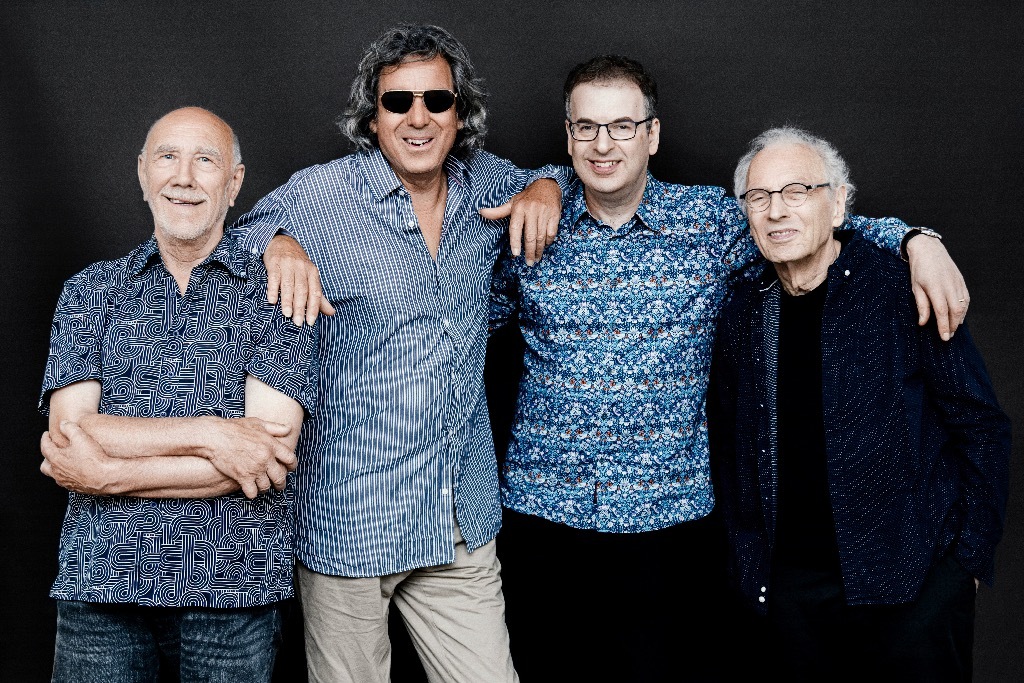 Apologies for the lack of updates this year, but things have been busy here and I am afraid I simply have not got round to it until now.
2019 kicked off with 3 more weeks of Soft Machine in the USA on our 50th Anniversary World tourWe have been continuing to promote the Hidden Details album. We played 2 nights in Los Angeles at the legendary Baked Potato club, 2 nights in Seattle, plus San Francisco, Santa Cruz and then flying to the East Coast of the USA, to Florida sailing from Tampa on the 'Cruise to the Edge', with amazing bands like Yes, Focus, Steve Hackett Band and Brand X. The tour was fantastic and we actually recorded various shows, so there will hopefully be an official live release sometime. Watch this space for news on that.
Apart from Soft Machine there have been some other jazz gigs mainly in and around London and I have also been writing and recording music for a couple of music production companies that supply music for TV programmes, documentaries and films. This has been both solo and collaborating with some wonderful composer/producer friends. That has been very creative and a lot of fun too. I have guested on some cool albums too, mainly recording at my home studio, including for an album by a great young singer/songwriter/guitarist from Yorkshire called Henry Parker who I met at the Trades Club Hebden Bridge when he supported a Soft Machine gig there in 2018. His genre is loosely like early John Martyn or Nick Drake and I think his music is excellent. So it was a real pleasure to contribute to his debut album 'Silent Spring'.
I continue to learn the wonderful musical instrument that is the duduk, a beautiful Armenian wooden woodwind instrument that can make such a mournful and sad yet beautiful sound. If you know either Peter Gabriel's 'Passion' - the soundtrack to the film 'The Last Temptation of Christ', or the soundtrack to the film 'Gladiator' you will probably have heard the evocative sound of the duduk. I have also been playing some guitar again and learning more about the cool music software that is Ableton Live. I have found it a very creative tool for composing new music too.
We are now in the Autumn 2019 UK Soft Machine tour and have introduced some cool new additions to the set, particularly from the album Seven (one of my favourites) which so far have worked well. I have also been writing some new material for the band and there is talk of going into the recording studio sometime next year (2020) for a new studio album which would be great. Hopefully see you somewhere on the tour, and do come and say hello!
Thanks for listening!
Cheers,
Theo